The Mighty Presents "Bring Your Whole Self To Work" to LinkedIn, Microsoft for Global Accessibility Awareness Day
By: The Mighty Staff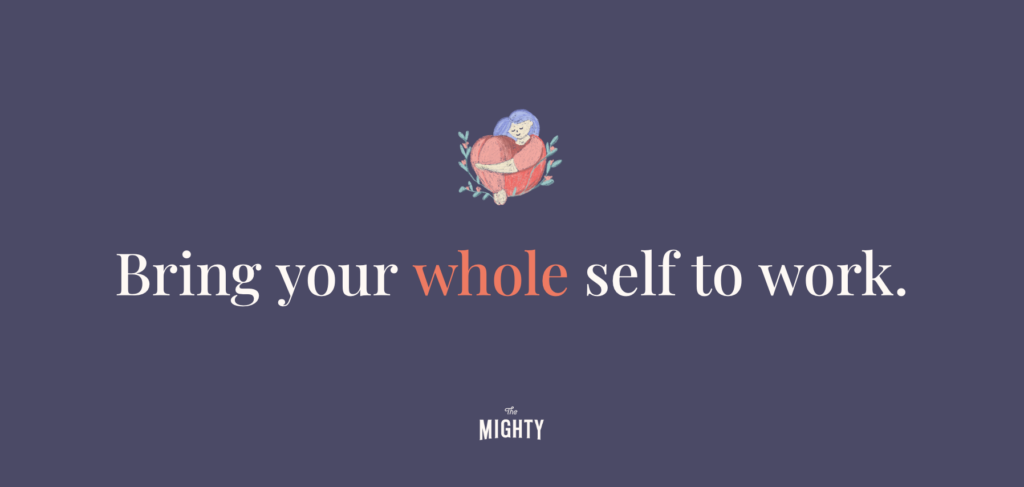 If there's one thing Mighty staffers know, it's how to bring our whole selves to work. For Mental Health Month and Global Accessibility Awareness Day (May 18), Mighty staff members from the content and community teams presented to a group of employees at LinkedIn and Microsoft on how we do exactly that. Our Mighty panelists shared their personal health journeys, what they've learned along the way, and how we can all make our workplaces more accessible — from the bottom up.

There's a misconception that people with health conditions don't want to work, and our team at The Mighty knows that's simply not true. It's impossible to separate health from work, and just because someone isn't talking about their experience with a health condition doesn't mean they aren't living with one.

Our team knows professionalism is more than titles and skill sets. It's also advocating on behalf of ourselves and other disabled folks, and creating inclusive, accessible practices and career paths. We know accessibility can be a bottom-up endeavor, that we can build a culture of accessibility from within — whether that's through a formalized cohort, or a group of coworkers working together.

When we try to remove health from the conversation, we are leaving behind so many talented individuals who would otherwise enrich a workplace if given an accessible environment to thrive. Knowing this, the future of work is one where each employee feels empowered to bring their whole selves to the workplace. And bonus: It's also good for the bottom line!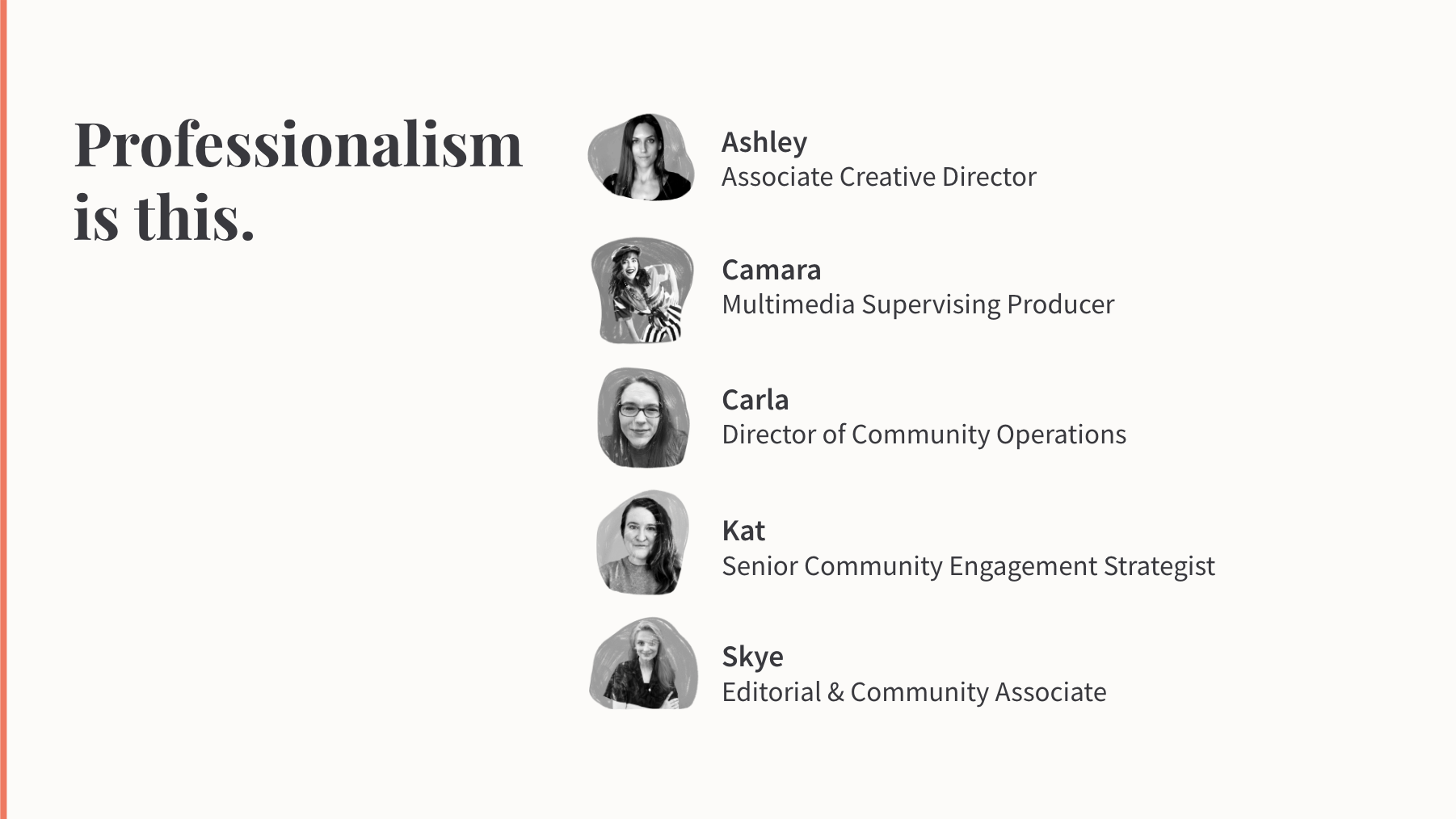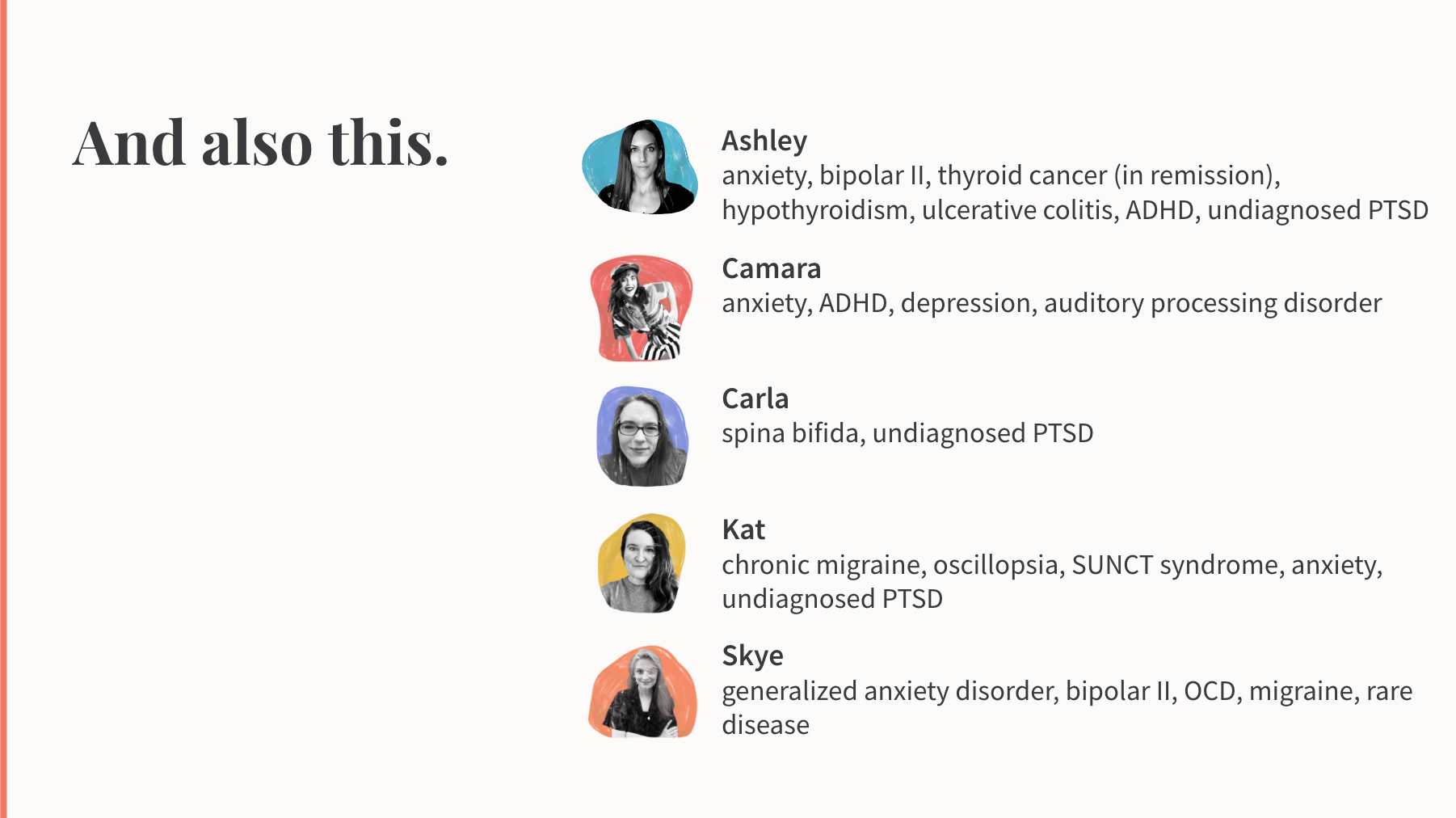 If you're interested in bringing a presentation like this to your organization, email editors@TheMighty.com.
We'd love to hear from you. Please provide some information below and a Mighty team member will reach out to you.