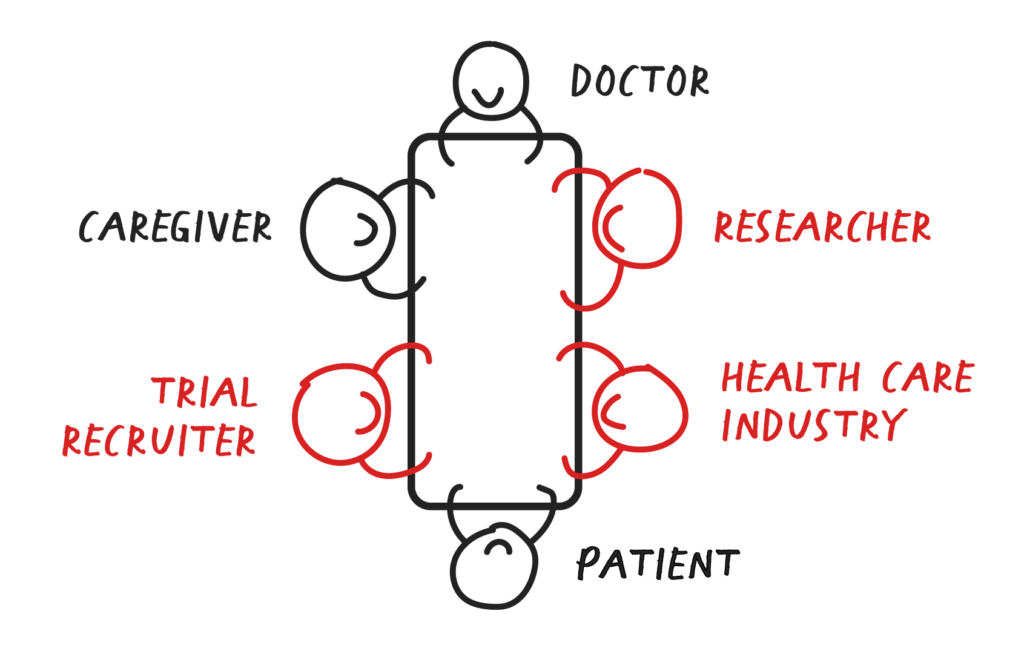 Research, Real-World Insights and Trials
Use our core capabilities to customize a solution to impact understanding, decision making, and recruitment, allowing you to bring real patient voices and experiences to guide your decision making.
Our community loves to be heard, and invites you to have a seat at their table to gain a deeper understanding of why patients switch or adhere, what drives their awareness of trials, and how their condition burdens their lives.
The Mighty's Real-World Evidence Supports Use-Cases Across The Product Life Cycle, Including:
Answering patient-centric questions around switching, adherence, burden, social determinants, and quality of life

Uncovering side effects, patient-voiced concerns (e.g., insurance issues), condition and therapy management

Informing more patient-centric trial designs by gathering information from mirror populations (identify challenges, caregiver issues, motivators for enrollment, etc.)

Increasing trial awareness and education to drive interest and recruitment




Providing support and resources for existing participants to enhance trial retention

Tracking trial participants longitudinally, even after a study ends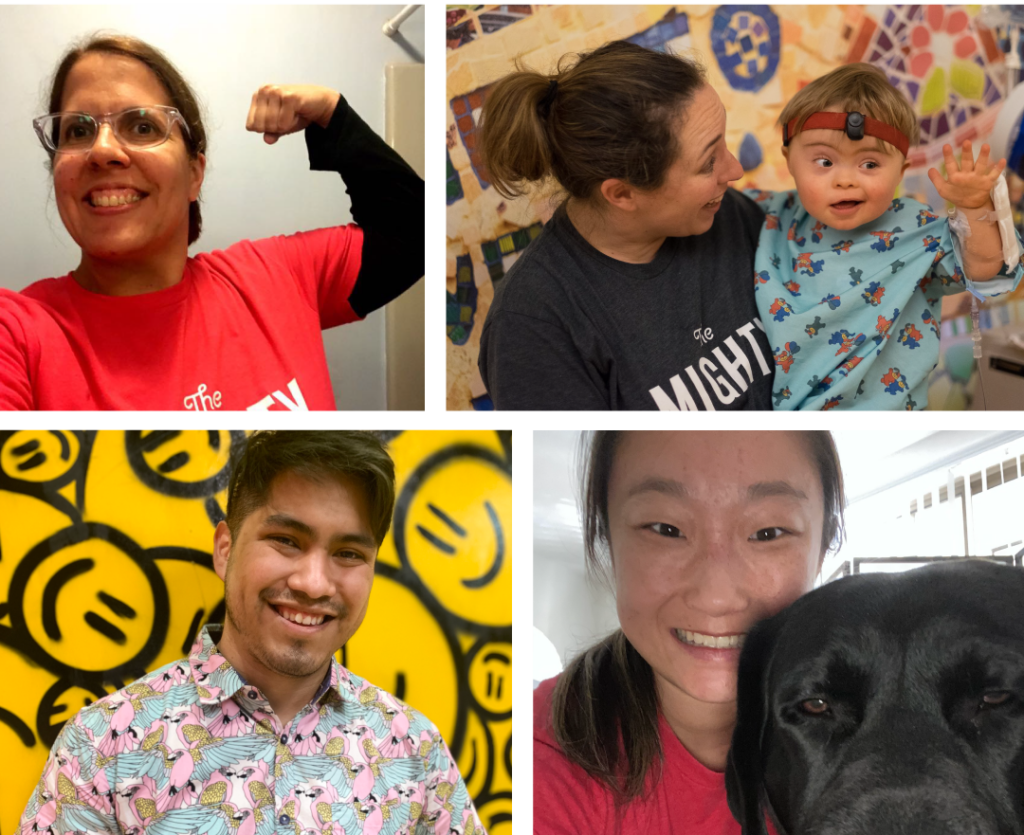 Real-Word Patient Insights and Evidence
Through surveys, social insights, and community, we use linguistic analysis to provide a rich understanding of real-world evidence directly from the patient's voice. Uncover off-label side-effects, drivers of therapy behavior and condition management, patient journey, health economic insights, longitudinal Patient Reported Outcomes, and more.

Large, Specific, Targetable Audiences
The Mighty is the largest, most engaged healthcare audience online. Whether it's chronic diseases, rare diseases, or mental health, we have communities that want to be heard by decision makers and those who impact care.

Community Build
A turnkey, yet customized solution, we create a supportive online space for resources, discussion and learnings where targeted populations gather, share their experiences and perspectives, and give their feedback and expertise, providing opportunities for clients to engage for marketing and research, or provide patient support.
Research and Insights Partner Solutions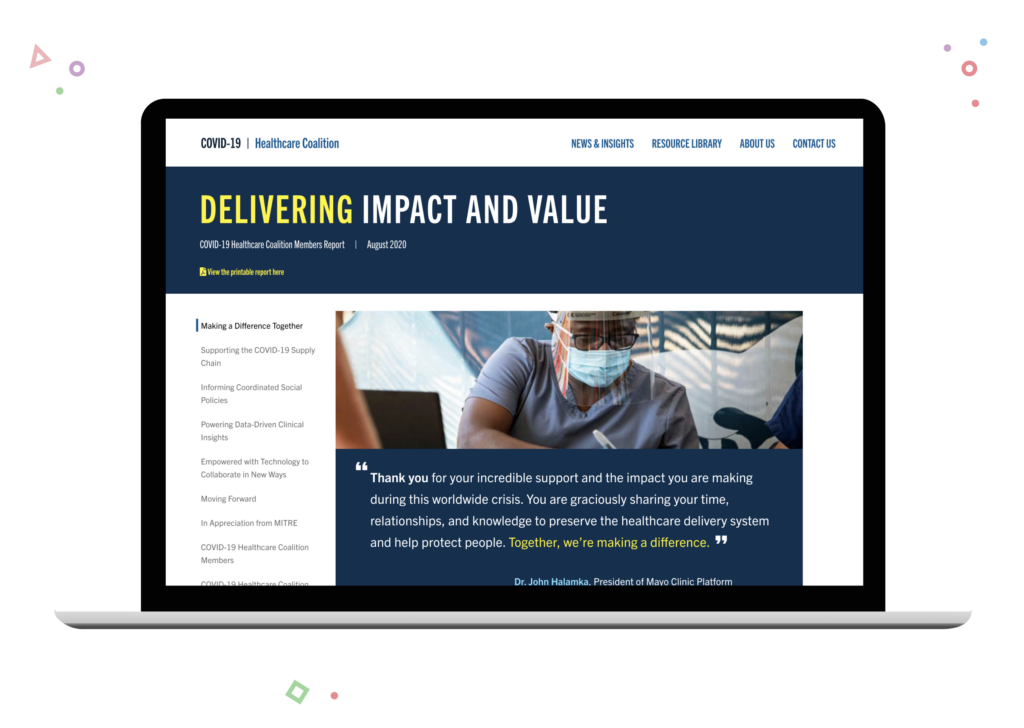 Exploring COVID-19 Impact on Mental Health
The Mighty's mental health community provides insight on how COVID-19 has affected their lives and managing their mental health conditions.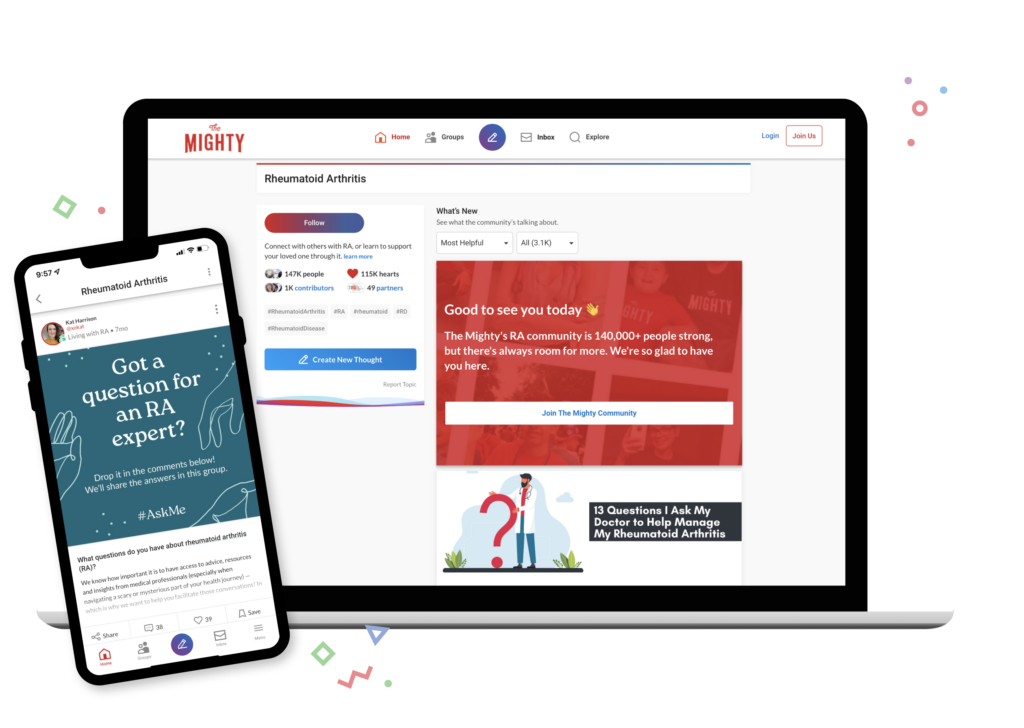 Patient Perspectives in Rheumatoid Arthritis
Using 87K+ posts from 7k+ unique patients, The Mighty used an iterative approach of manual linguistics and natural language processing to learn more about our members' challenges, successes, and perspectives managing and treating RA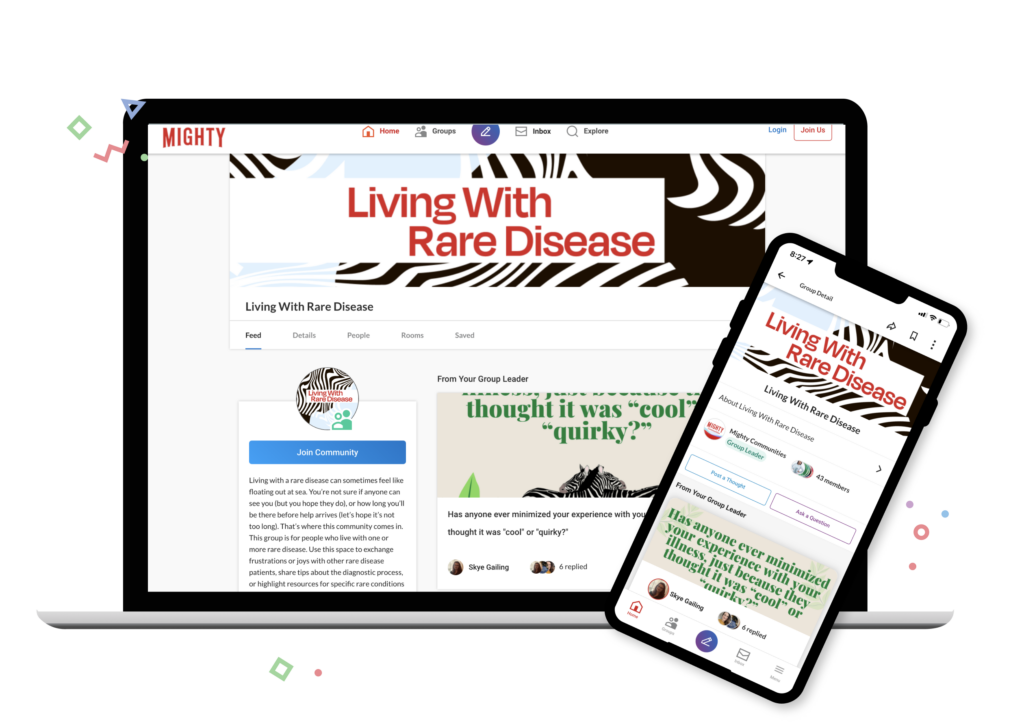 Building Community in Rare Disease
The Mighty partnered with a biopharmaceutical company to create a supportive rare disease community, both learning from and supporting patients in an ultra-rare condition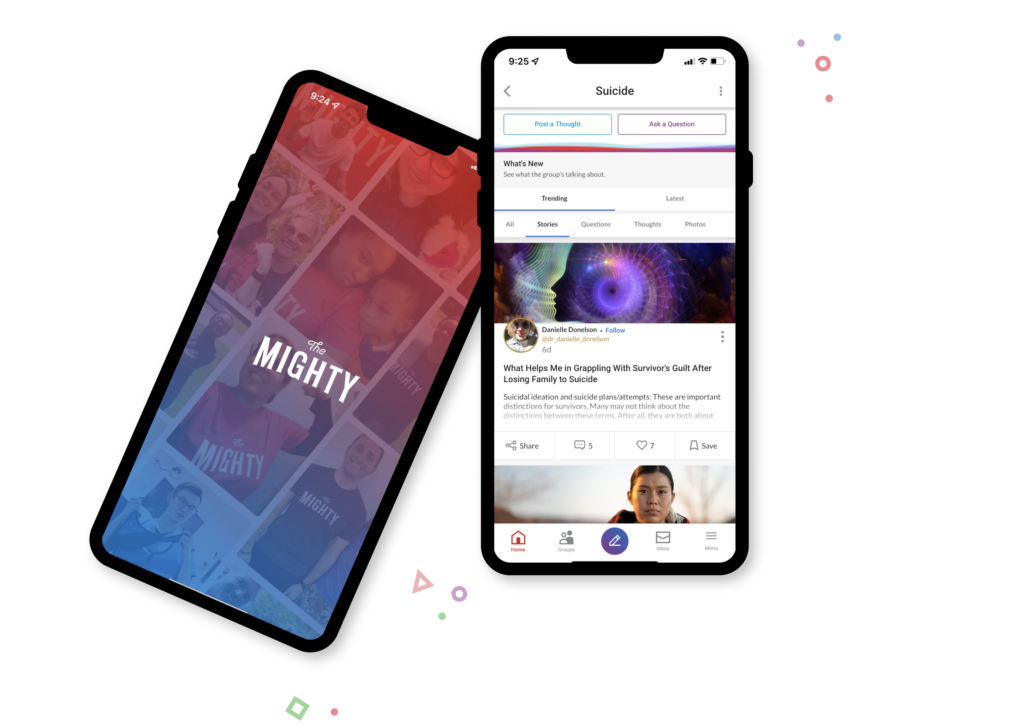 Reducing Suicidal Thinking
In a first of its kind study, The Mighty partnered with Harvard University in an RCT to show The Mighty can improve patient outcomes. The results, which have been submitted to the Journal of Consulting and Clinical Psychology, show reduced suicidality through increased feelings of optimism and connectedness after interacting with content on The Mighty. Read more.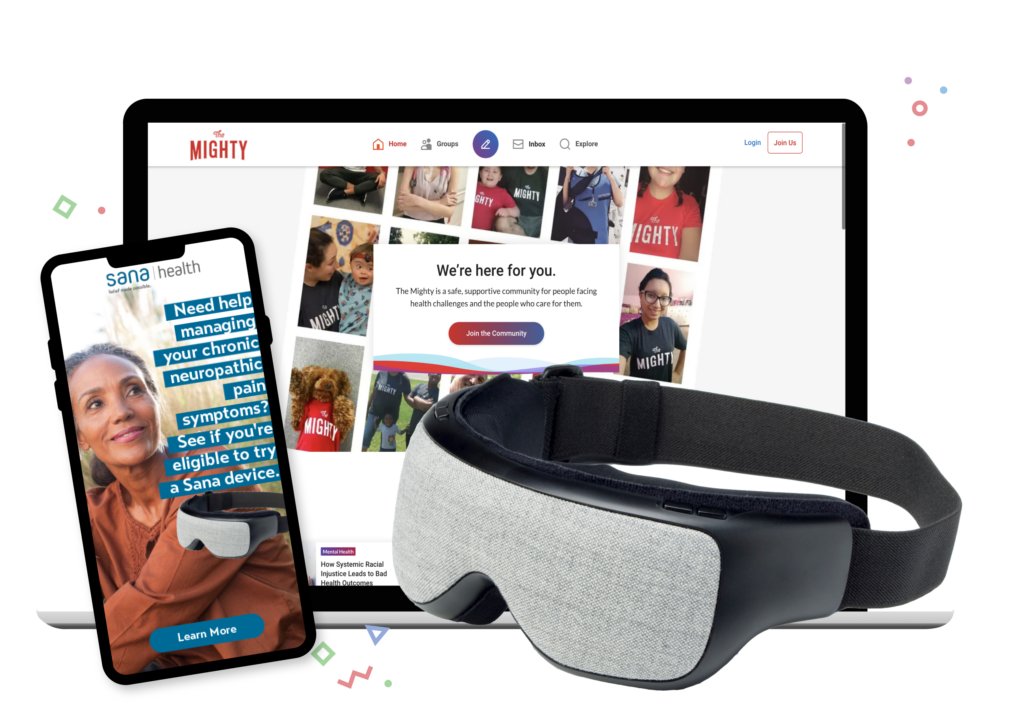 The Sana Device Trial Recruitment
The Mighty assisted Sana Health in recruiting the largest ever fibromyalgia clinical trial of 1000 individuals seeking to manage their fibromyalgia symptoms using a non-drug alternative device.
We'd love to hear from you. Please provide some information below and a Mighty team member will reach out to you.