Advocacy Partnerships
The Mighty isn't just a healthcare company, it is a shared mission: bringing people facing health challenges together and empowering them to take control over their care.
Fortunately, we are not alone in advancing that aim. Not by a long shot. Since our inception, The Mighty has paired up with hundreds of prominent nonprofit organizations, patient advocates, and media outlets who share our ideals.
And we're just getting started. We're always open to new like-minded partners and there's no shortage of ways we can team up to make health easier to navigate for the communities we serve.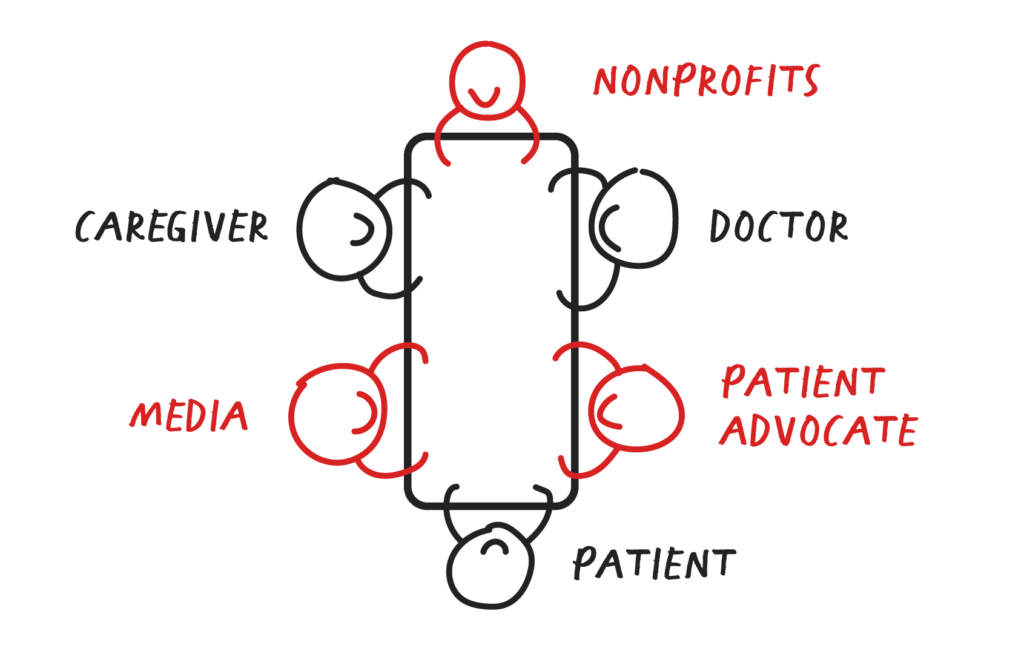 Hit inboxes in style: Introduce yourself to our millions of email subscribers through one of our dozens of newsletter products.

Get a social boost: Whichever social platform(s) matters most to you, you can bet we've got an ever-growing following you can introduce yourself to.

Dive into our archives: Seeking content support? With 50,000 articles and counting, there are very few health experiences we can't help you speak to.

Help us inform: Lend your knowledge to create the next hit Mighty story — your expertise will gain a fresh platform, our community will gain a new trusted voice.

Take an event to the next level: Need a speaker? A host? We can help, and we have a few million friends we can invite.

Collaborate on something novel: "We want to do something we've never done before" may be scary to some. To us, it's an invitation to brainstorm a new campaign.
The relationships we have built with our advocacy partners is one of our company's great points of pride. One only needs to take a look at a few of the industry leaders The Mighty works with to understand why that's the case:
Nonprofits such as American Foundation for Suicide Prevention, National Organization for Rare Disorders, American Migraine Foundation, National MS Society, Good Days, and The Trevor Project

Notable advocates such as

Mayim Bialik

,

Cynthia Germanotta

, and

Frank Warren

Top media brands such as Yahoo!, MSN, and Upworthy

Researchers from top institutions, including Harvard, Columbia, NYU, and Howard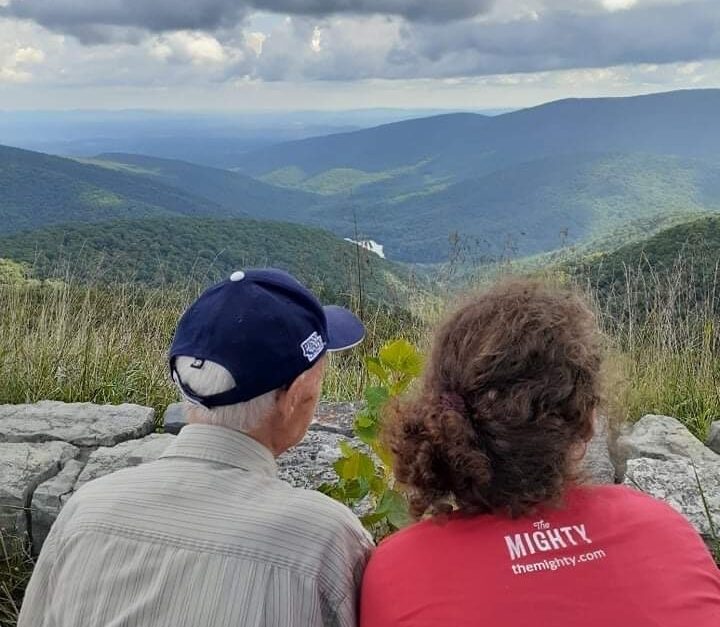 Nonprofit organizations and patient advocates
A template may be a great place to start, but it's never where we finish. Whether the aim is education, research, awareness, support, or a cure, no two partners have the same goals, which is why no two Mighty partnerships are the same.
As we build relationships with nonprofit partners and health advocates, the conversation begins with the community we want to foster, the unique needs of that community, and the ways our strengths overlap in best serving them.
The Mighty has taken on projects both big — from co-sponsoring awareness drives to fulfilling grants — and small — from retweets to newsletter takeovers. We help grow audiences, amplify life-saving resources, and even host one partner's digital communications through our app.
What's next is only a conversation away. With nonprofits and advocates, we can always find a mutually beneficial way to lend our established platform to help you boost yours.
Media partnerships
If there is one constant in the media business, it is change. That's why we prefer to weather it together.
There's nothing complicated with our media partnerships. We want to provide the Mighty community with every resource that could possibly help them lead healthier lives and we recognize no one publisher can provide them all, no matter how mighty they may be.
That's why we seek out complementary media organizations — to expand the reach of each other's content, to share and magnify each other's finest work, and above all, to work together to ensure that the world's patients, caregivers, and health care professionals are increasingly better informed as they confront health challenges.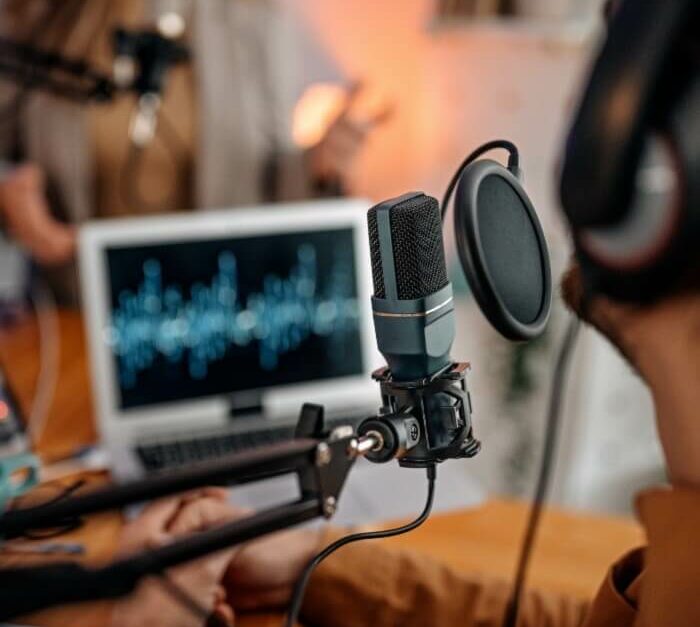 Driving Impact Through Partnership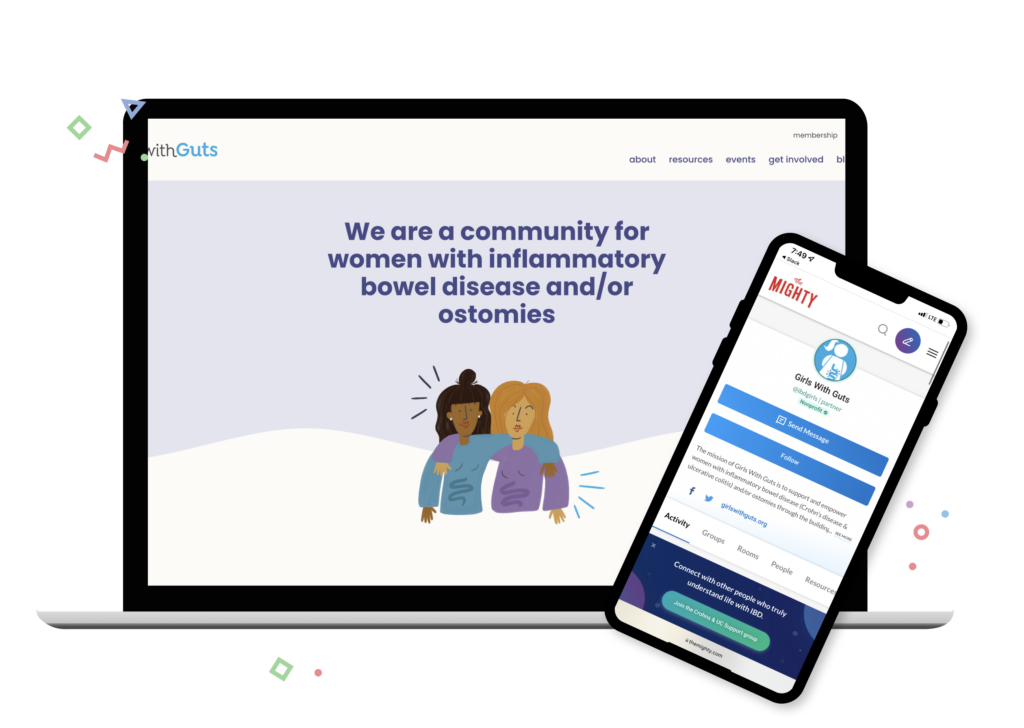 Supporting and Empowering Women With IBD
We maintain a long-running relationship with Girls with Guts, a nonprofit patient support and advocacy group for women with IBD and/or ostomies, to provide community, online resources, and programmed online events.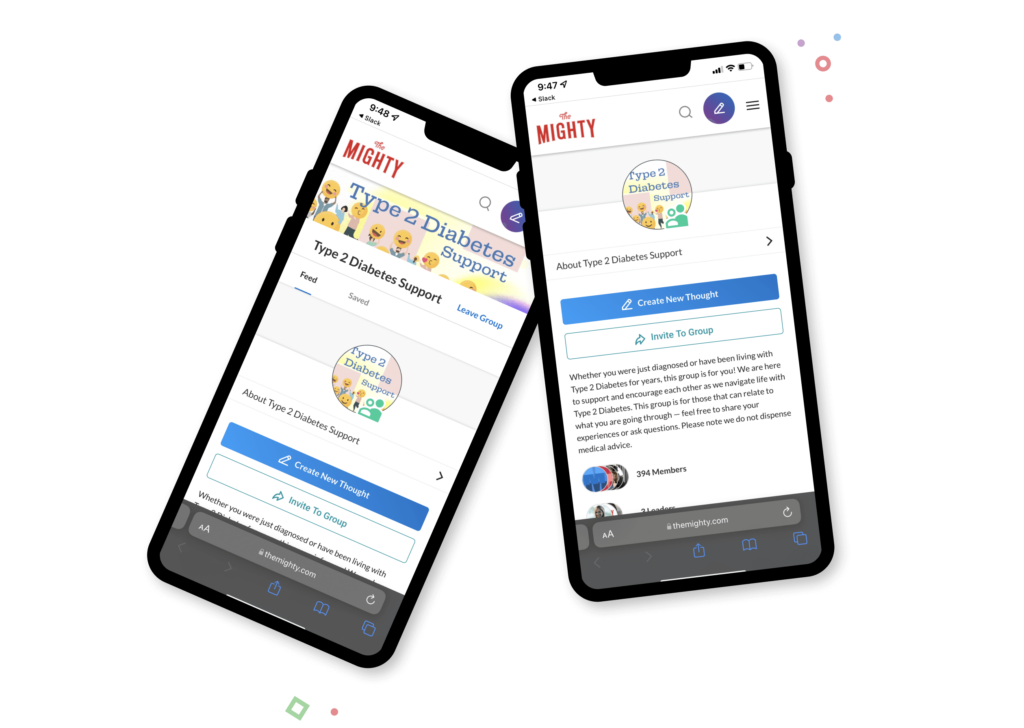 The Impact of Community on Health in Type 2 Diabetes
The Mighty has an ongoing partnership with the team from Howard University's 1867 Health Innovations Project to study whether cultivated participation in online communities can impact health outcomes and patient empowerment in Type 2 Diabetes.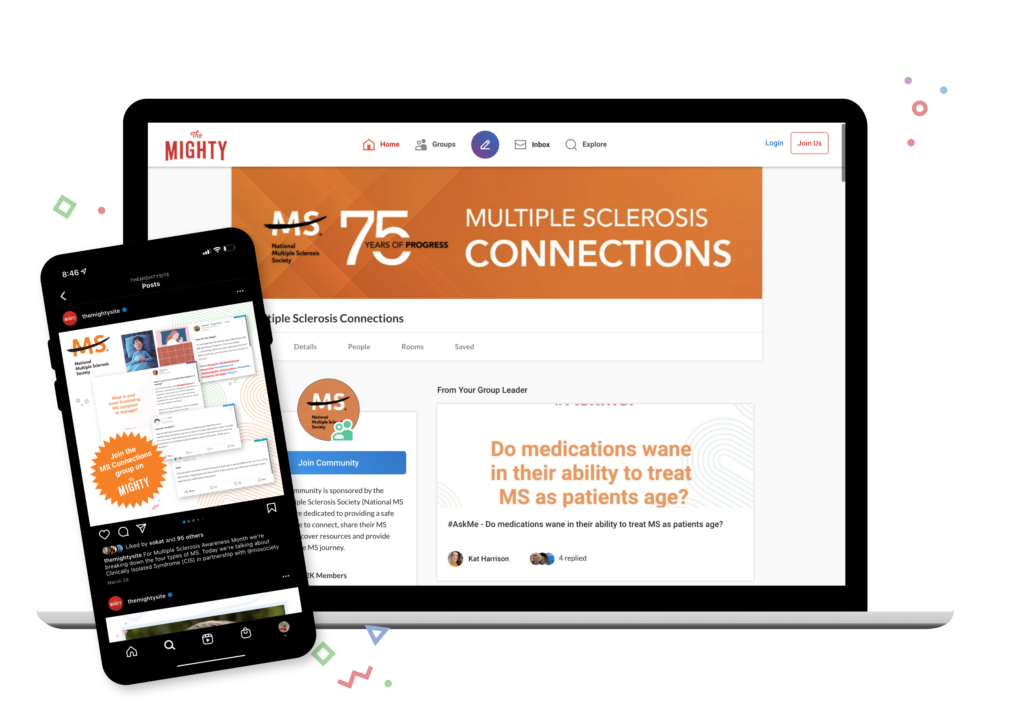 Building Community Around Multiple Sclerosis
Our Mighty community platform hosts Multiple Sclerosis Connections — a patient-led online group for information, support, and connectedness around MS, in partnership with the National Multiple Sclerosis Society.
We'd love to hear from you. Please provide some information below and a Mighty team member will reach out to you.